Search
COLUMNS
Business Profiles
RacingTips.co.nz
Designed for the 'everyday punter', RacingTips.co.nz is your ONLINE RACEBOOK. Selections for 'favourite' backers, 'longer odds' and 'multis' & from only $1 a day!
9th Dec: Kiwi's win in Hong Kong

Published: 09 Dec 2018 - - Author: RacingTips.co.nz
---
Beauty Generation Spanks them in the Hong Kong Mile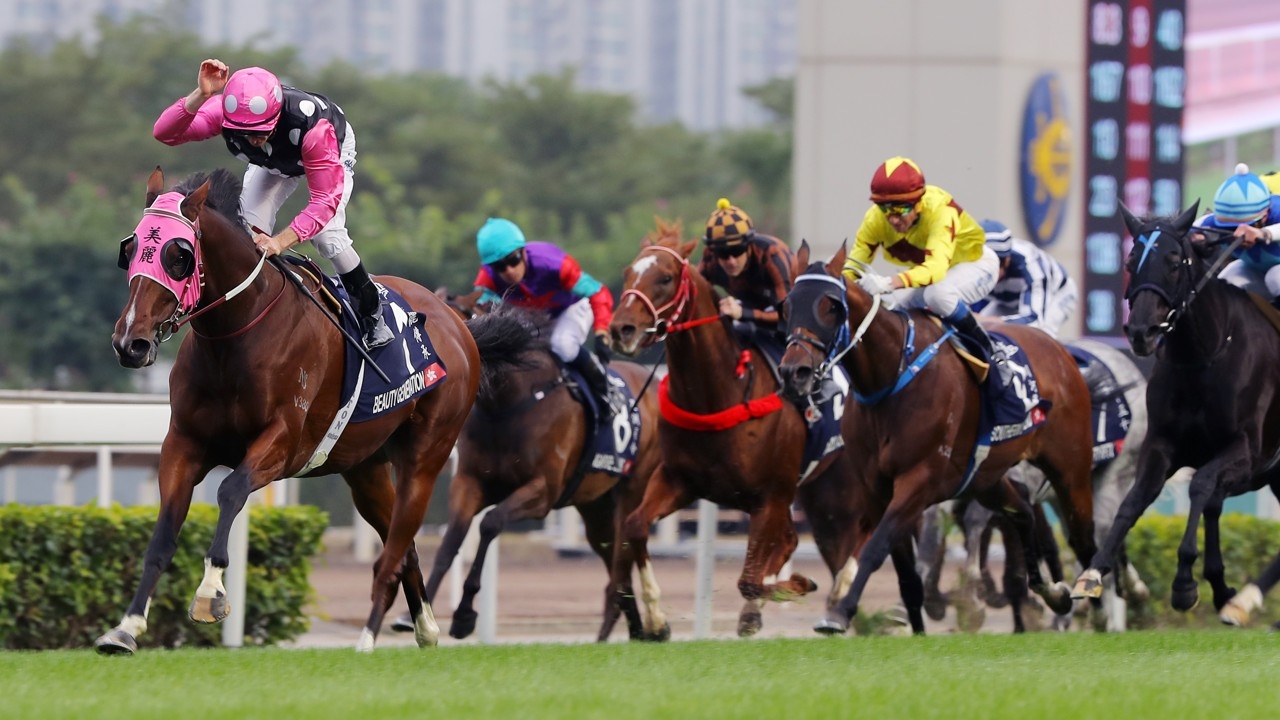 Photo: Kenneth Chan
Beauty Generation jumped a $1.50 favourite and carrying weight of high expectation held no issue for Jockey Zac Purton.
Starting from barrier 12, the six-year-old worked forward but a host of challengers pushed up underneath him early, forcing him to do some extra work to find the lead just before the turn.
When it became clear nothing would get near Beauty Generation, the packed crowd unleashed a massive roar and Purton enjoyed the moment, easing down the last 50 metres and giving the horse a big pat.
"That's what we all hoped we would see today," Purton said.
"I'm just happy for the horse that he's come out and produced it on a big stage. He showed everyone how brutally good he can be.
"He's got a really high cruising speed – he's very comfortable rolling along at that speed and then he can kick off it.
"So for the horses back in the field, they are already struggling to go with the pace and then they've got to try to reel him in – it's not an easy thing to do."
"John asked me to specifically come in [Saturday] morning and give him a canter on the big track and when I got off him I thought 'they're not going to beat him', so I slept pretty well," he said.
Moore has built a reputation as the best big-race trainer in Hong Kong and even he was caught up in the moment.
"That's the most impressive [winner I've had in Hong Kong] – by far," he said.
"What he did today, he was taken on inside – he had to do it the hard way as far as I was concerned. He wasn't even hit – he did it facile.
"He's just lived up to expectations. There were a lot detractors out there saying he's this and he's that, but now those detractors have to say he's a champion.
"I need to be pinched I think, to take in what's happened."
Beauty Generation holds the title – undisputed – as the best horse in the Hong Kong and now Moore wants to take on the world.
"He needs to go away to make him a global great, so from that point of view I will be speaking to the [owners] about going to Dubai. That would be my preference," he said.
"If we are going to prove him, we have to do it on the world stage. We have done it here on the home ground."
Brought by Kylie Bax for $60,000 at the 2014 select sales started his career at Anthony Cummings, who trained sire Road To Rock, under the name Montaigne.
He had 7 starts for 2 wins and a second in the Group 1 Rosehill Guineas before being sold to Hong Kong. He has had 19 starts for 11 wins collecting $60,000,000 Hong Kong dollars. Winning 5 Group 1's in his time.
Watch Beauty Generation's win here
Mr Stunning defeats his rivals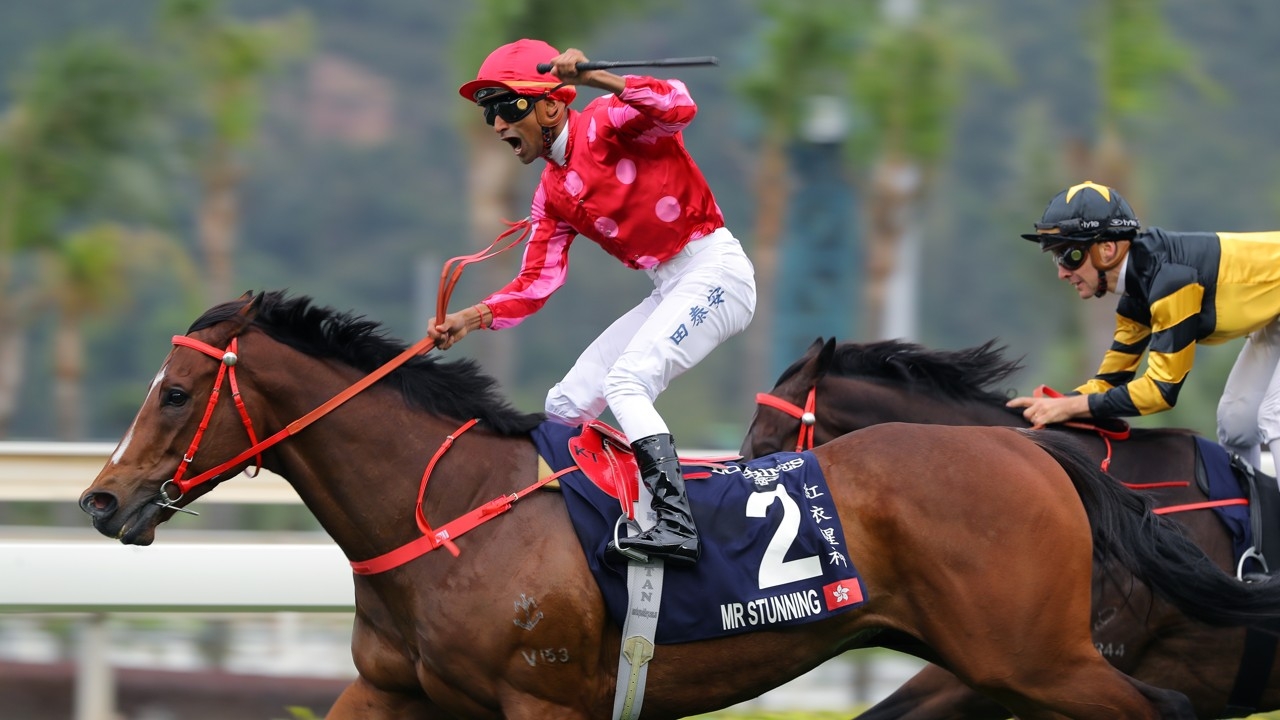 Photo: Kenneth Chan
Mr Stunning defeated his rivals D B Pin who quinellaed the race last year. Mr Stunning sat fourth in the running for Karis Teetan. Getting in clear air as they hit the straight.
After acquiring Mr Stunning from his old boss John Size ahead of this season, Lor watched on as his stable star held off Size's D B Pin for the second year running.
"This is incredible, I've never felt like this," said Teetan
"It's the first time I've heard the crowd shouting like this."
The win was comfortably the biggest moment of Lor's career but it had competition only two hours later, with his four-year-old Glorious Forever taking out the Cup.
"When he gave me a kick it was incredible, only this horse could give me this win today. It's been a long story, 12 months ago when he won this race I was in the stands watching him.
"I just want to take this win and appreciate it. This is a dream come true, I cannot believe I'm standing here and doing this."
"I took along time to get the licence so I need to try my best to keep going and get more Group One winners."
Mr Stunning was brought by Magus Equine for $250,000 at 2014 Premier Sale. Mr Stunning beat D B Pin by 3/4 length who is also Kiwi Bred by Darci Brahma was sold also at this sale at Karaka for $200,000 from the Oaks Stud draft.
Watch Mr Stunning' win here
By Commenting Below you agree to the Terms and Conditions found here