Welcome to
'Nicky Covey Equine and Pet Portraits'
A moment to remember forever from New Zealand's animal artist.
Working in pencil, Nicky has that rare ability to capture the individual and unique personality of each animal she is drawing and can create a lasting image of your pet.
Nicky Covey, originally from Edinburgh, Scotland, built a reputation as one of New Zealand's top female jump jockeys and now trains racehorses with her husband Ashley Goss. Being up close and personal with the horses and having a real love of all animals has given Nicky an extra perspective when she turns her talents to drawing and producing animal portraits.
Products
While specialising in horses, Nicky creates similarly fantastic drawings of other pets too. Check out the pricing options below: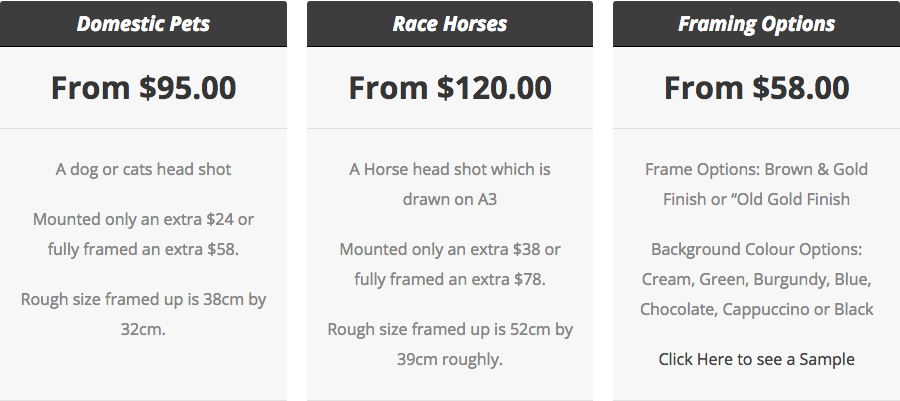 Order
To order a beautiful drawing of your pet, just fill out the simple order form on Nicky's website here.
And get in touch with Nicky directly through the following channels:
Tel: (06) 3291994
Mobile: 0211 303367
Email: nicky@nickycovey.com